Rosalie Italian Soul
As we navigate through COVID-19, our location is temporarily closed. The well-being of our guests and Team Members remains our highest priority, and we are diligent in our commitment to provide a safe and hospitable environment for all who enter our doors. We look forward to welcoming you back soon.
You can't teach good taste, but sometimes, you're lucky enough to inherit it. Introducing Rosalie – an eclectically delicious tribute to Chris Cosentino's beloved great grandmother. Home to bold Italian food with soul and swagger, this audacious dining space plays host to the electric energy and larger-than-life love of a table full of family and red-sauce deliciousness.
Telephone
Location
400 Dallas St, Houston, TX 77002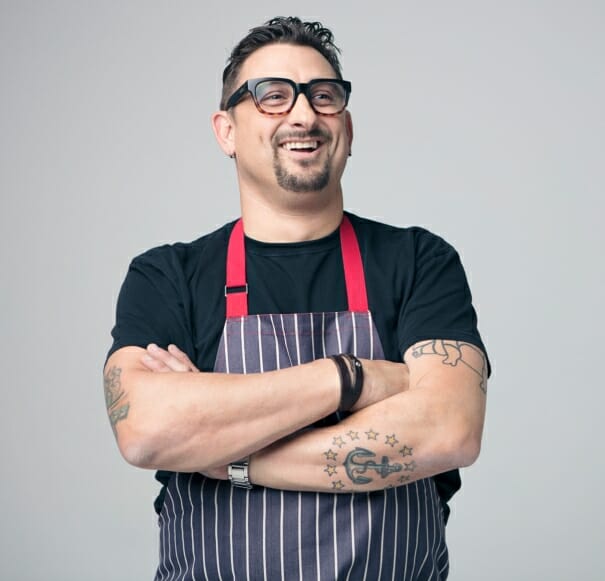 CHEF CHRIS COSENTINO
Chris Cosentino is a critically acclaimed chef known for his innovative Italian and whole animal cooking. He is co-owner of Cockscomb in San Francisco, CA, Jackrabbit in Portland, OR, and Acacia House at Las Alcobas in Napa Valley, CA. A graduate of the culinary program at Johnson & Wales University, Cosentino cooked at beloved Bay Area restaurants Rubicon, Chez Panisse, Belon, and Redwood Park before opening Incanto, his first executive chef position.
A passionate philanthropist, Cosentino won season four of BRAVO's "Top Chef Masters," earning over $140,000 for The Michael J. Fox Foundation, and is a member of Chefs Cycle, an annual 300-mile bicycle ride fundraiser that aims to end child hunger.