You'll find no better place to whet your appetite for culinary adventures. From our celebrity chef-driven restaurant to world-class libations, we pay homage to our city's culinary influences.
ROSALIE ITALIAN SOUL
Home to bold Italian food with soul and swagger, this audacious dining space plays host to the electric energy and larger-than-life love of a table full of family and red-sauce deliciousness.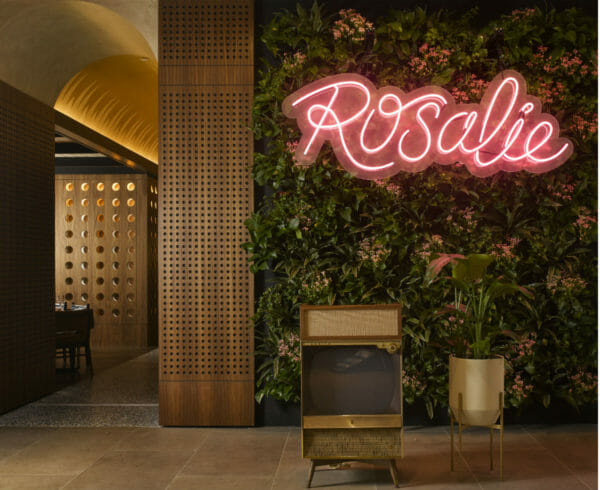 LOBBY BAR
Mingle with locals, tastemakers, and go-getters over cocktails and tasty meals – all with a great view of the Allen Acre.
Bar Hours
Open Daily 3:00pm-12:00am
Office Hour
Daily 3:00pm-6:00pm
Late Night Menu
Daily 10:00pm-11:00pm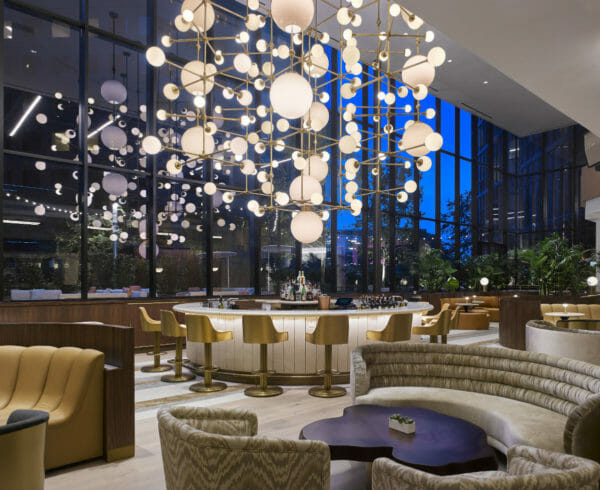 GOOD 2 GO
You're here to move. To do. To be. You're not here to stay still. Hit the road with our wide selection of amazing flavors and daily specials – your fully stocked pantry away from home.
Open Daily
6:00am-3:00pm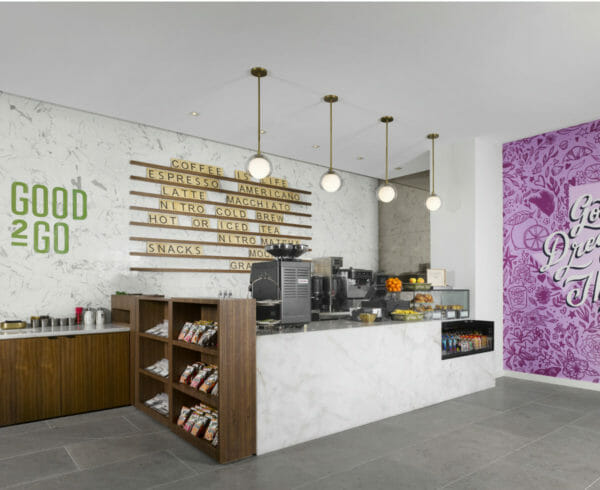 TO ROOM DELIVERY
Night owls, early risers and everyone in between can order meals from our extensive in-room dining menu on their own time.
Breakfast
Monday-Friday 6:30am-10:00am
Saturday+Sunday 7:30am-10:30am
All Day Dining
Monday-Friday 10:00am-10:00pm
Saturday+Sunday 10:30am-10:00pm