You'll find no better place to whet your appetite for culinary adventures. From our celebrity chef-driven restaurant to world-class libations, we pay homage to our city's culinary influences.
ROSALIE ITALIAN SOUL
An homage to Top Chef Masters winner Chef Chris Cosentino's great-grandmother, Rosalie delivers old-school Italian soul with a playful, intentional edge. Old-world Italian traditions meet bold, chef-driven interpretations and local influences to deliver a fresh, upscale take on the beloved "immigrant cuisine" that put Italian-American food on the map.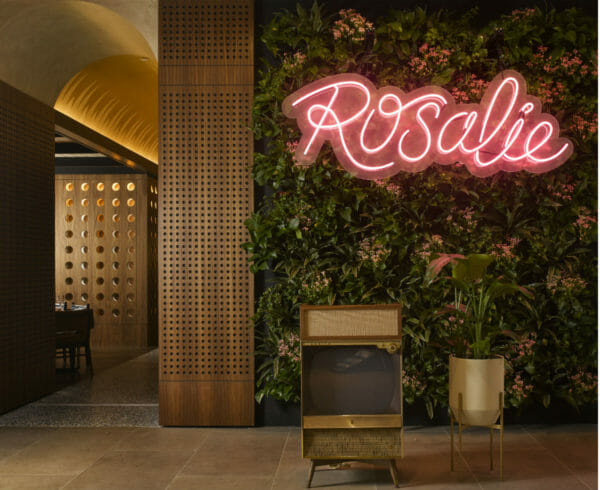 LOBBY BAR
Mingle with locals, tastemakers, and go-getters over cocktails and tasty meals – all with a great view of the Allen Acre. Featuring favorites from our Rosalie Kitchen, open Tuesday-Thursday from 11am – 9pm and Friday-Saturday from 11am – 10pm.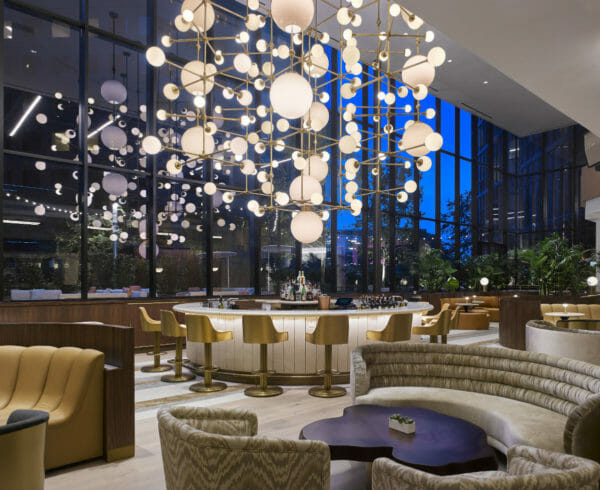 GOOD 2 GO
You're here to move. To do. To be. You're not here to stay still. Hit the road with our wide selection of amazing flavors and daily specials – your fully stocked pantry away from home. We are open Monday-Friday from 6:30am – 12pm and Saturday-Sunday from 7am – 12pm.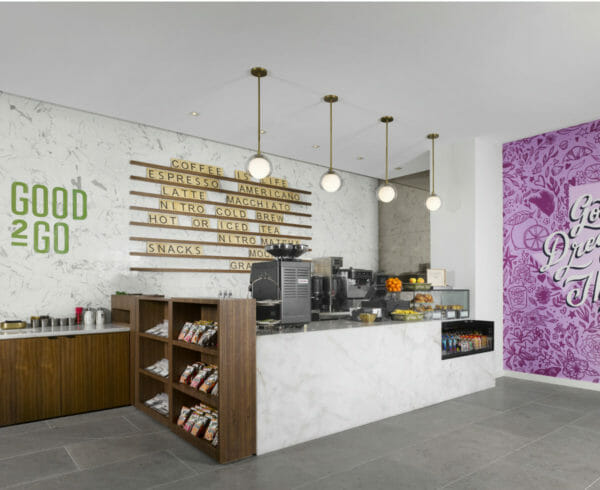 ON DEMAND MOBILE ORDERING
Click the button below to place an order directly from your phone and charge it to your room. Your order will be waiting for you in the Lobby Bar.
Menu Available
Tuesday – Thursday / 11am – 9pm
Friday & Saturday / 11am – 10pm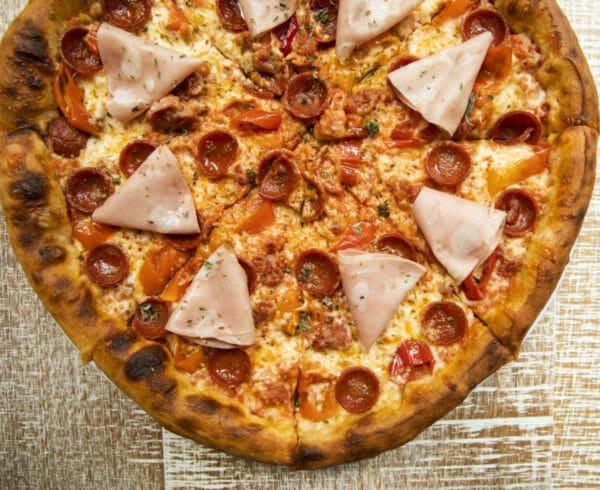 SOFT SERVE HAPPY HOUR
Cool off from the Houston heat with our soft serve happy hour, every day from 4 – 7 pm.
Available July 4 through Labor Day Weekend, grab a sweet treat at Rosalie or The Lobby Bar.
Classic flavors include Chocolate, Vanilla, Watermelon and Strawberry for $5. Or try our adult ice cream (must be 21+) featuring Chocolate with Peanut Butter Whiskey or Watermelon & Limoncello for $9.
Reservations are available for dining in Rosalie.
The Lobby Bar is first-come-first-serve.